Puppies
WE HAVE PUPPIES!
19.06.2014 is the birthdate of Jägervision F- litter!
7 long awaited puppies were born- 2 boys and 5 females, all black and tan.
We still have puppies available! You are very welcomed to contact us!
Sire of the litter
NORD JW'13 LT JW'14 BALT JW'14
Snoopy Face Hercules
His sire-
CIE CIB
NORD DK SWE NO EST LV LT BALT RUS
DK W'10 WW'11 SWE W'11 TAL W'11 SWE W'12 KBH W'12
Hampdachs Black Is Back
His dam-
CIE
EST LV LT BALT BEL RO JCH
EST LV LT BALT LUX RO RUS
LT JW'12 TAL JW'12 TAL W'12 EST JW'12 BUC JW'12
Snoopy Face For Secret Love


Eye examination- clear (01.04.14)
Heart auscultation- clear (01.04.14)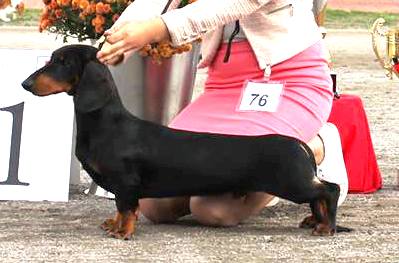 (Pictured winning BIS1 Puppy)
Dam of the litter
EST LV JCH EST LV CH EST JW'10
Sina vom Krummholz
Her sire-
CIB CIE
EST LV LT BALT JCH
EST LV LT BALT LUX NL SWE DK FIN SLO NORD CH
EST W'09 BALT W'09
FT Fox III grade, BhFK/95 SchwhK SchwhK/40 Sfk Sp

Engels Rodolfo
Her dam-
BhFK Sfk Sp/J
Hanna vom Krummholz
Fox den- III g
Racoon dog den- III g
Blood track- II g
Eye examination- clear (10.04.14)
Knee examination- 0/0 (10.04.14)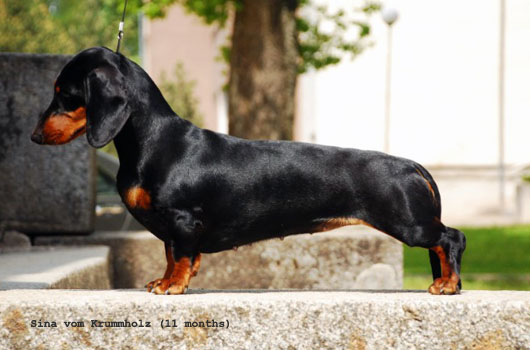 Do not hesitate to contact us for more information!